We had one goal when we
opened our doors…
That everyone in North Carolina should be able to keep their family, their home, and their assets safe in the event of a flood.
In 2010, National Flood Insurance expanded its national footprint and opened North Carolina Flood Insurance – one of the leading flood insurance companies in the state. Since North Carolina experiences severe weather in both summer and winter months, with summer bringing threat of hurricanes, tropical storms, heavy rain, and flooding – North Carolina Flood Insurance quickly recognized the need for better flood insurance options for both home and business owners
within the state.
We aim to provide you, the insured, a trusted resource for all of your flood insurance needs – from getting a quote to filing a claim. In working with us, you'll have immediate access to exceptional customer service, multiple flood insurance carriers (both private and the NFIP), better coverage options, up-to-date information about flood insurance, and most important, making the purchase of flood insurance as easy as possible – no matter your location and no matter your flood zone.
Buying flood insurance should be a simple– and at North Carolina Flood Insurance, we make sure it is.

Quick
Response from flood insurance experts providing over 60 years combined experience

Free
No obligation, online flood zone determination and flood insurance quote

Faster
More efficient turn-around time during the quoting and policy writing process

Direct
Carrier choices with more coverage options including higher limits (up to $10MM)
Looking for help with your new or existing flood insurance policy?
Anytime during normal business hours we're here for you either by phone or chat support.
If it's after hours, you can always send us an email and one of our agents will reply as quickly as possible.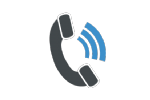 Give Us a Call
To talk with an experienced agent
Get the coverage you need at the premiums
you want to see for your North Carolina
home or business today.